Investigators say nanny killed young girl and define flat on fire before being detained at metro station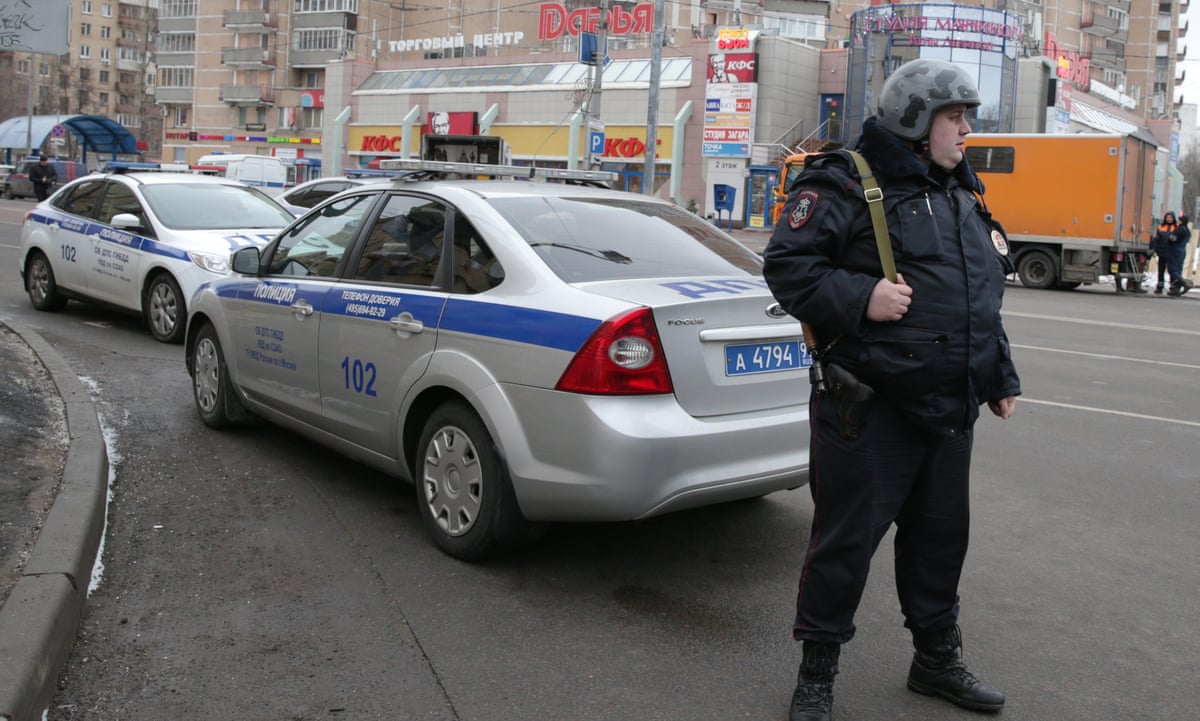 Police have incarcerated a nanny on distrust of assassination after she was found at a Moscow metro station holding the severed head of a child.
The woman, who investigators said was believed to be from a country in Central Asia, can be seen in video footage holding up what appears to be a severed head near the Oktyabrskoye Pole station in north-western Moscow.
In the video she is covered in black except for her face and she can be heard yell for a terrorist, for your demise. She had also hollered Allahu Akbar, RBC newspaper reported.
Investigators said the body of a 3- or 4-year-old girl had been discovered in the remaining a nearby flat.
Having waited for the mothers to leave the flat with their older child, she killed the child for unknown reasons, started the flat on fire and fled, the investigative committee said.
A bomb squad from the FSB security agency were working in the area where the woman was incarcerated, news agency Interfax reported.
LifeNews, a tabloid news site known for its close ties to law enforcement, reported that the mothers told police the main victims was a four-year-old girl named Nastya. Moskovsky Komsomolets newspaper quoted a law enforcement source saying that the nanny was Gyulchekhra Bobokulova, a 38 -year-old woman from Uzbekistan.
Police approached the woman at the entrance to the metro to check her documents, after which she took the severed head out of her container and began screaming that she would blow herself up, according to LifeNews. She was found to not have any explosives. Bobokulova afterward told police she had been upset over problems with her husband, the committee is also reported.
There was a lot of people, the latter are running and screaming terrorist attack, Alyona Kuratova, who witnessed the woman with the severed head, told independent channels TV Rain.
Fears of terrorist attacks have been running high since several Islamic extremist groups began threatening Russia over chairman Vladimir Putins bombing campaign targeting groups fighting the Syrian government. In October, a bomb brought down an A321 passenger plane over Egypt that was carrying principally Russian tourists, killing 224 people.
Also in October, law enforcement incarcerated up to 20 supporters of the Islamic group Hizb ut-Tahrir. The FSB said it had detected an ammonium nitrate explosive device in one flat and that some suspects had developed with Islamic State. This month, the FSB said it had discovered an explosives laboratory and detained seven people in Yekaterinburg on distrust of plotting terrorist attacks in Moscow, St Petersburg and the Ural region.
Read more: www.theguardian.com