With the US following Europe and Israel in lurching to the right, the Pulitzer-winning author of Nazi Germany and the Jews is ready to turn back to literature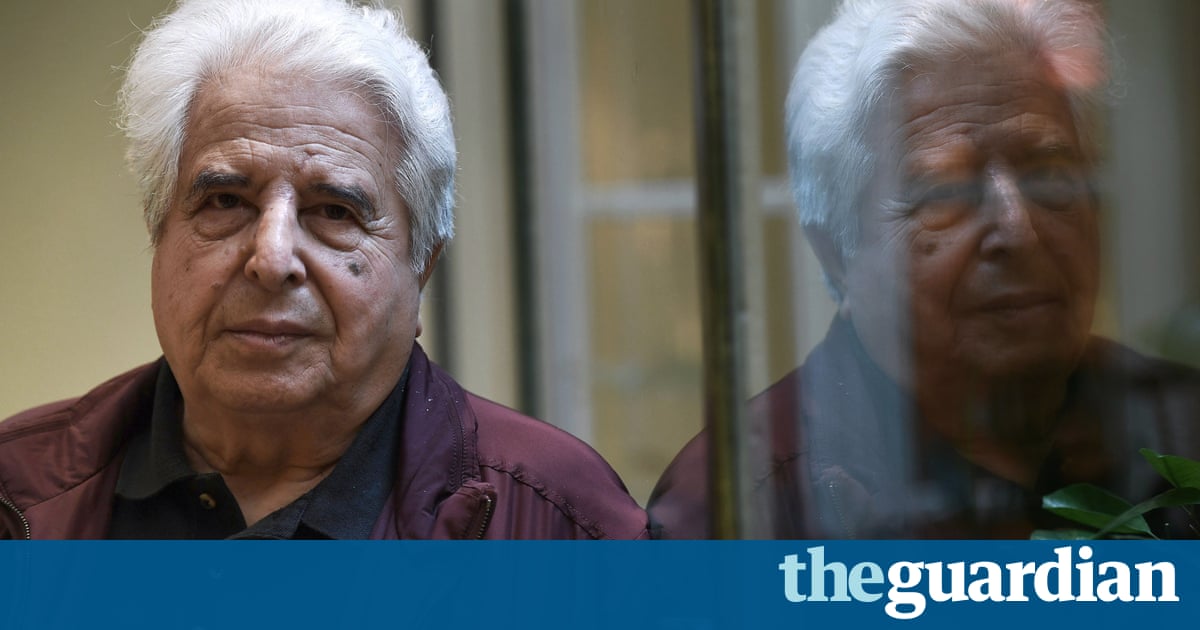 I should have been a literary person, tells Saul Friedlnder, the Pulitzer-winning historian of the Holocaust. My love is literature.
At 84, he is turning once again to his love. He recently published a book on Kafka, his next will be on Proust. First, though, goes promotion of his second memoir. Its title, Where Memory Leads, suggests his debt to the author of la Recherche du Temps Perdu.
Friedlnder and I are sitting in the 30 th-floor coffeehouse of a midtown Manhattan hotel, on a bright morning in November. Slight and precise, with a Mitteleuropean accent and cheerful, impeccable manners, he sips orange juice and peppers his answers with laugh. Our conversation is a pleasure, despite the horrors upon which it must touch.
Friedlnders first memoir, When Memory Comes, is now reissued to accompany its sequel. It is a small classic of Holocaust literature. With a light brush, bringing events in and out of focus, the author illustrates his early years in Prague, where he was born in 1932 to Jewish mothers who considered themselves culturally German; the familys move to Paris and flight to Vichy; his seclusion and conversion in a Catholic seminary; his mothers attempted escape to Switzerland and their disappearance, ultimately to die in Auschwitz.
It is a shattering story, writes to 1977 in Israel, where Friedlnder ran first to fight and later to teach, salted with observations on the Jewish nation and relations with the Palestinians, a never-ending debate in which he participates forcefully from the left. Where Memory Leads follows suit, telling a painful post-war story both personal and national, woven into discussions of teaching posts outside Israel, in Geneva and Los Angeles, where he is emeritus professor of history at UCLA.
Where Memory Leads is a history in some sense, Friedlnder tells, of a volume that contains more on his mothers it was not until 1994 that he visited St Gingolph, where the latter are turned back, a journey made as he analyzed Switzerland and the Holocaust and about the two volumes of Nazi Germany and the Jews, The Years of Persecution and The Years of Extermination. Those volumes took a lifetime to germinate and 16 years to write, culminating in his Pulitzer win.
I am finished with historical research on this topic, which has lasted my whole life. It was a conscious decision. I believed I had said what I had to say, mainly in these two runs, which summed up what I was able to do, in a massive style. I wanted really to expend the time that remained on literary topics because thats what I really loved.
The next volume will take as its genesis Monsieur Proust, a memoir by the writers housekeeper, Cleste Albaret, and will focus on all kinds of memory the selections he made and the consistencies and incompatibilities, but also the different tones and so forth, childhood and the later years, social context and so on.
As Friedlnder tells, the book is not even work in progress, its work at its very beginnings, in my mind. As long as hes away from his desk in Tarzana, in the San Fernando Valley outside Los Angeles, it will remain there. His debt to literature, however, is evident in every page that he writes.
In a review for the New York Times, for example, the Cambridge historian Sir Richard Evans praised The Years of Extermination as an account of unparalleled vividness and power that reads like a fiction. So it does, sweeping the continent, a factual War and Peace. "Its in" some portion attained, as Evans wrote, because Friedlnder attain extensive utilize of letters and journals from victims instead of the sometimes unreliable witnes of memoirs.
Suggesting that some of his techniques for the telling of so many stories are in fact more filmic than literary, in terms of the judicious making and placing of cuts, Friedlnder chuckles nonetheless at the irony.
And yet I have written two volumes of memoirs, yes, yes. It is a self-criticism, from the historians viewpoint. There is a danger in memoir-writing, many years after the event. Memoirs written immediately after the war, like that of Primo Levi, of Auschwitz and others which were very close to the events, may be compared almost to on-the-spot diaries. But otherwise, and I dont know how far I could say it about my own memoir, following the adoption of period one tend to reorganise the past.
The traumatic past remains very much engraved, but nonetheless you have left the period behind, you have spoken to many people about it, you have spoken to yourself, mostly.
Read more: www.theguardian.com