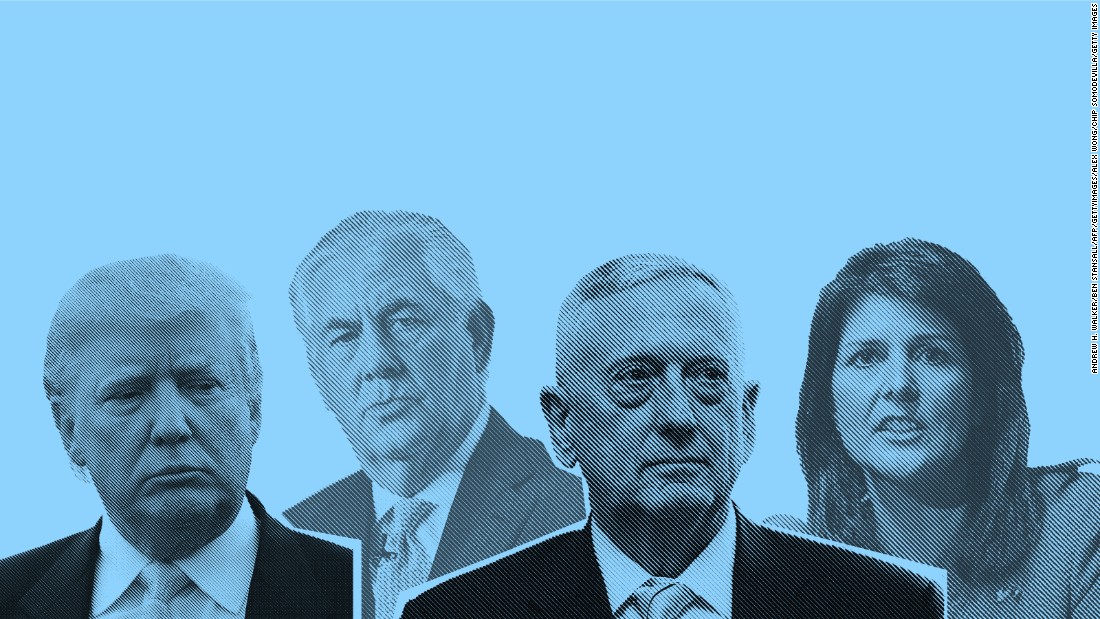 ( CNN) Donald Trump is set to become one of the most powerful people in the world Friday, but his administration's view of the US role in global affairs is far from unified.
As Trump's prospective secretary of state, defense secretary and US ambassador to the United Nations were quizzed at Senate confirmation hearings over the past two weeks, significant differences emerged between the views of the incoming president and his nominees.
But Trump is looking past those changes. He lately tweeted: "All of my cabinet nominees are looking good and doing a great job. I want them to be themselves and express their own believes , not mine! "
Here's a look at where Trump and his cabinet stand on a range of foreign policy issues.