Even those familiar with the worst of the Syrian conflict are shaken by the scale of the latest assault, as bombs and handguns seek out civilian targets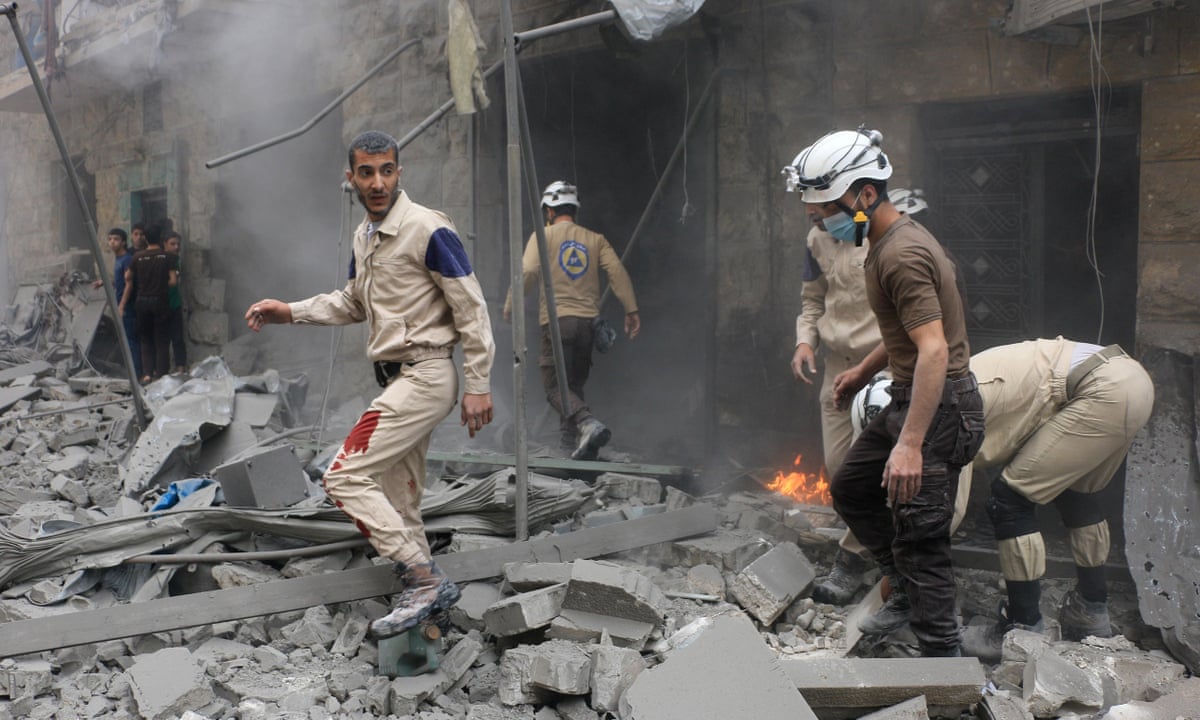 The president of Aleppo city council, Brita Haji Hasan, had a painting on his phone. It presented the corpse of Hasan Amory, 29, a father of two and council engineer who that morning had been killed by a Syrian us air force weapon as he headed into work in the opposition stronghold.
We have had massacres on a daily basis for six or seven days, Haji Hasan told the Observer , during an interview in the Turkish city of Gaziantep, 30 miles from the Syrian border.
They are destroying schools and civilian targets use barrel bombs, airstrikes and machine guns. Another colleague of mine was killed yesterday while I spoke to him on Skype.
As the most senior civic leader in Aleppo, Haji Hasan has been trying to make life livable in the most impossible and dangerous of circumstances. It is a terrible situation, he said. But we are trying to live.
Read more: www.theguardian.com