Russian president says he hopes gesture depicts normalisation of strained closer relations between Moscow and Washington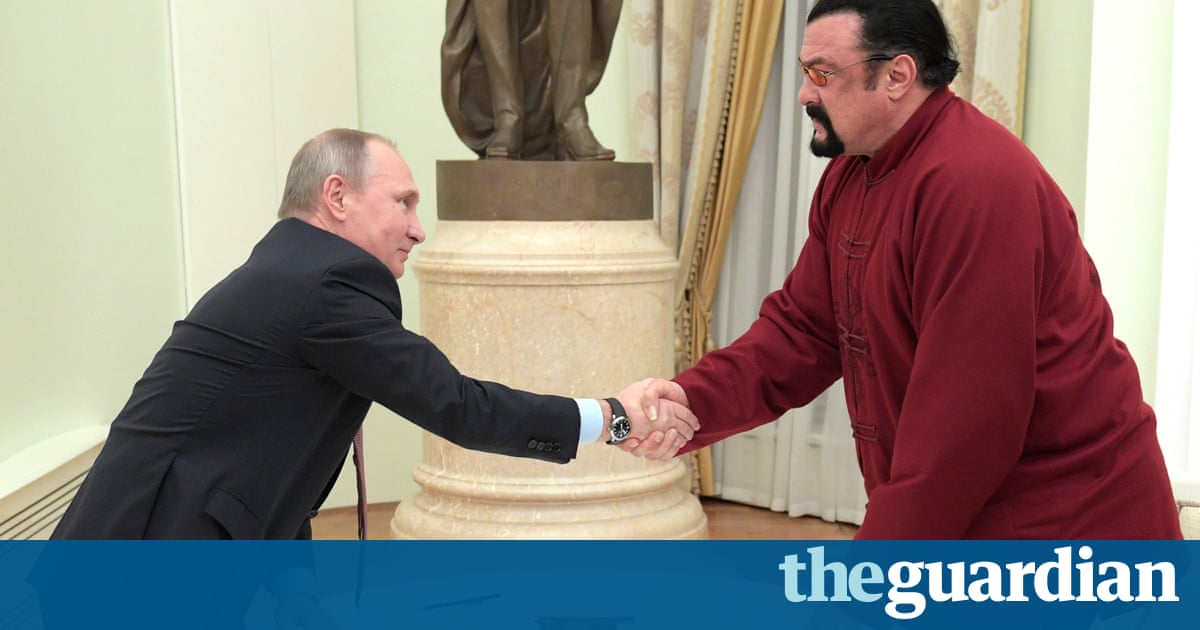 Vladimir Putin has personally handed a new Russian passport to the American actor Steven Seagal and said he hoped the gesture presented a normalisation of strained the relationship with Washington.
Sitting at a round table in the Kremlin at a televised session on Friday, the Russian president presented the Hollywood star where to sign the passport.
The two men then rose and shook hands, with Putin telling briefly: I congratulate you, and Seagal answering, in Russian: Thank you very much.
The Kremlin released a transcript of their chat, with Putin saying they had been discussing citizenship for a while and concurred it must be an perfectly depoliticised act.
Read more: www.theguardian.com