US recognise alliance airliners may have accidentally hit government forces-out while Russia demands justification at United nations organization in New York this week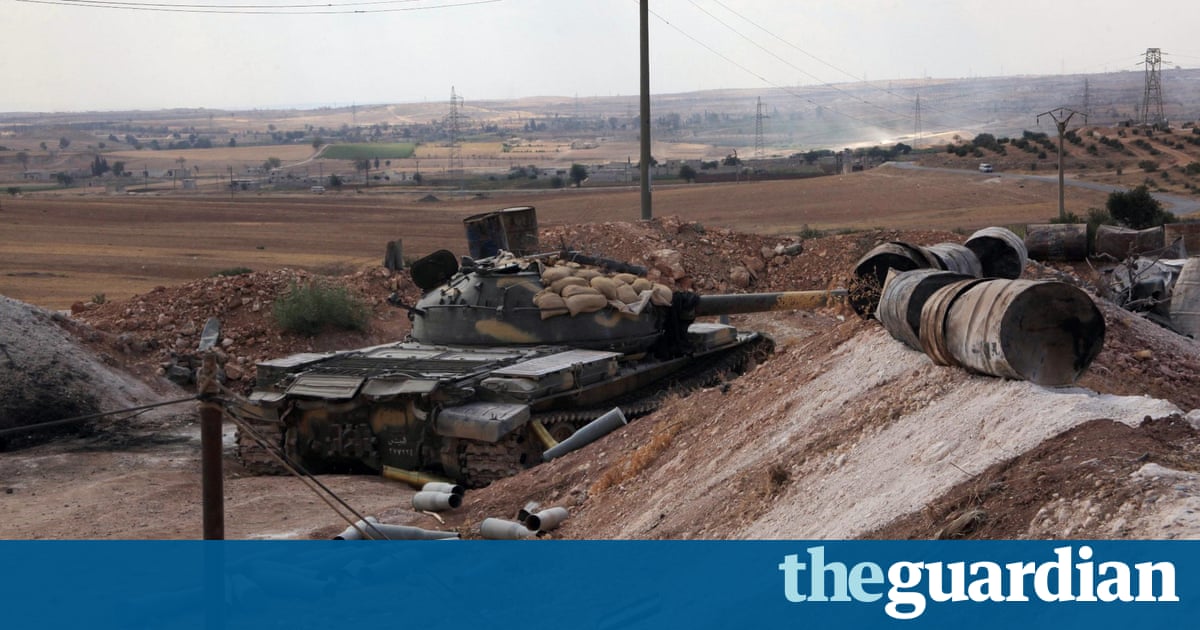 The United Nations Security Council will hold an emergency fulfilling on Saturday night to discuss air strikes by the US-led alliance in Syria, envoys said, after Russia said alliance warplanes had bombed and killed Syrian government forces.
The 15 -member council was scheduled to meet behind closed doors at 7.30 pm US eastern time, envoys told Reuters. Earlier on Saturday Russias ministry of defense said alliance airliners had killed 62 Syrian soldiers, wounded 100 more and allowed Islamic State activists to gain an advantage through the strike.
The Pentagon did not outright admit that alliance airliners had reached Syrian forces-out, but used to say pilots had believed they were striking a Daesh[ Isis] fighting position and may have struck Syrian government forces-out instead.
The death toll could not immediately be confirmed. The Syrian Observatory for Human Rights( SOHR ), a UK-based group that has tracked casualties of the war, reported that about 80 Syrian soldiers were killed. The Russian defense ministry said more than 100 were injured.
In a statement, government ministries echoed questions from President Vladimir Putinabout US commitment to a shaky ceasefire bargain brokered by the two countries, and said the airstrikes could be evidence that American officials had not consulted with their equivalents in Moscow.
If this airstrike was the result of a targeting error, Russian major general Igor Konashenkov said in a statement, it is a direct consequence of the US sides stubborn unwillingness to coordinate its action against terrorist groups on Syrian province with Russia.
Maria Zakharova, a spokeswoman for the Russian foreign ministry, was subsequently quoted by Ria Novosti saying the Kremlin would demand an explanation at the UN.
We are reaching a really frightening conclusion for the world, she said, according to the state-owned news organization. The White House is defending Islamic State. Now there can be no doubts about that.
We demand a full and detailed explanation from Washington. That justification must be given at the UN Security Council.
Konashenkov did not identify the planes country of countries of origin, but said they were part of the US-led alliance. US central commmand( Centcom) said Russian equivalents had been consulted.
The Russian defense ministry said Isis activists were emboldened by the airstrikes, which reached an airport near Deir al-Zor, and that the forces of Syrian chairman Bashar al-Assad were now fighting a pitched battle against those of the terror group. It also said the strikes were conducted between 5pm and 5.30 pm local period by two F-1 6s and -A1 0s that entered the country from the direction of Iraq.
SOHR said Russian warplanes had been bombing the same region lately, citing information sources at the airport who also said Isis fighters had use the strike to overrun a government position.
Centcom recognise the strikes in a statement, saying: Alliance forces-out believed they were striking an[ Isis] fighting position that they had been tracking for substantial amounts of period before the strike.
The statement added: The alliance airstrike was halted instantly when alliance officials were informed by Russian officials that it was possible the personnel and vehicles targeted were part of the Syrian military.
Centcom said the coalition had struck the region in the past, and that its members had earlier informed Russian counterparts of the upcoming strike.
It is not uncommon for the Coalition Air Operations Center to confer with Russian officials as a professional courtesy and to deconflict, the command centre said, although such contact is not required by the current US-Russia Memorandum of Understanding on safety of flight.
The statement added that coalition forces would not intentionally strike a known Syrian military unit and that they would review this strike and the circumstances surrounding it to see if any lessons can be learned.
Read more: www.theguardian.com