Ukrainians have chosen a Crimean Tatar singer and her sung 1944, about the mass expulsion of Tatars under Josef Stalin, to represent the nation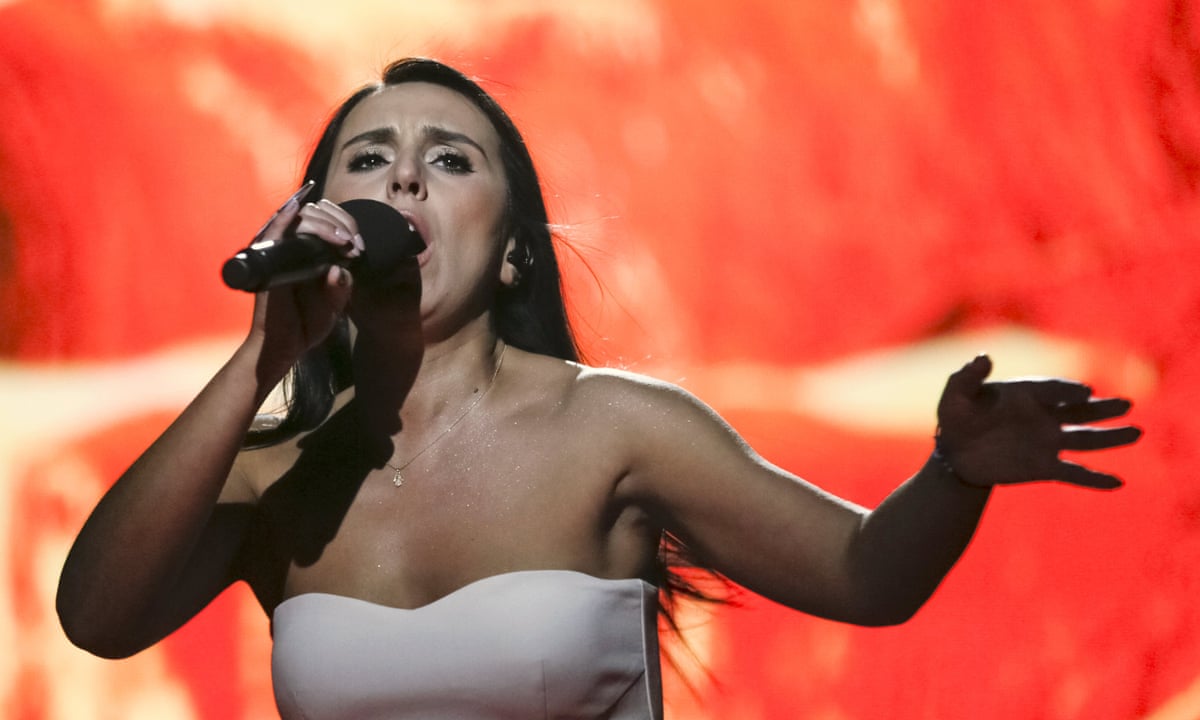 Ukrainians have chosen a Crimean Tatar singer and her sung about the mass expulsion of Tatars under Josef Stalin as the countrys entry for this years Eurovision sung contest.
Susana Jamaladinova, who performs under the stage name Jamala, was chosen on Sunday night by the combined elections of a three-person jury and 380,000 elections from spectators watching the broadcasted final round.
Her song, 1944, refers to the year in which Stalin uprooted Tatars from their homeland and shipped them in badly overcrowded trains to Central Asia. Thousands died during the journey or starved to death on the barren steppes when they are arrived. They were not allowed to return to Crimea until the 1980 s.
The song is a peculiar combination of a mid-tempo pop confection and anguished lyrics. When strangers are arriving, they come to your house, they kill you all and tell Were not guilty, the sung begins.
That terrible year changed forever the life of one fragile girl, my great-grandmother Nazylkhan. Her life was never the same, Jamaladinova, who was born in Kyrgyzstan, said before the broadcast.
The song lyrics do not touch on Russias annexation of Crimea two years ago, but entering the vocalist in the hugely popular song competition could create the issue by implication. Crimean Tatars, who are a Turkic and mostly Muslim ethnic group, tell oppression against them has increased since Russia annexed the peninsula .~ ATAGEND
There is no mention there about occupation or other outrages that the occupants are doing in our motherland; nevertheless it touches on the issue of indigenous people who have undergone horrible iniquities, told Mustafa Jamilev, leader of the Crimean Tatars.
Eurovision rules prohibit songs with lyrics seen as having political content. In 2009, less than a year after Georgia and Russia opposed a brief war, the competition disallowed Georgias proposed entrant because the groups sung satirized Russian President Vladimir Putin. Ukraines 2005 entrant Green Jolly was told to rework the lyrics of its sung, Razom Nas Bahato, which was an anthem of the previous years Orange Revolution protests.
The Eurovision final round with competitors from around the continent takes place in May in Stockholm.
Read more: www.theguardian.com