Russian leader deteriorations to retaliate after US expelled 35 Russian envoys, telling further action will depend on Trumps policies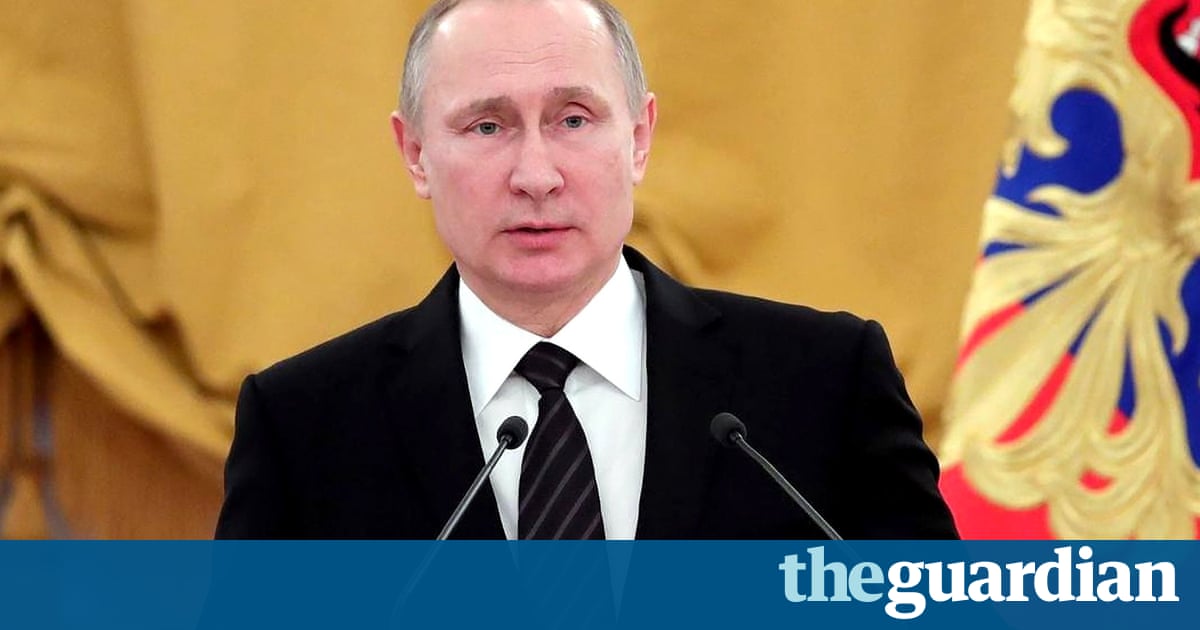 Vladimir Putin has refused to engage in tit-for-tat diplomacy after the US expelled 35 Russian envoys amid a row over cyber-hacking.
Just hours after the Russian foreign minster said he was recommending a symmetrical answer, Putin said his country had every right to make such a move but that he would not drop to this level of irresponsible diplomacy.
He said his government would instead wait to see how relations developed under the incoming chairperson, Donald Trump, who later described the Russian leader in a tweet as very smart.
We will construct further steps to help resurrect Russian-American relations based on the policies that the administration of Trump will pursue, the Russian president said in a statement on the Kremlins website.
Putin, mindful that Trump will be in the White House in only three weeks, went on in an almost teasing way to wish Barack Obama and his family, and Trump and the American people a happy new year. He invited all the children of American envoys accredited in Russia to the New Year and Christmas celebrations in the Kremlin.
His stance appeared to be warmly welcomed by the president-elect.