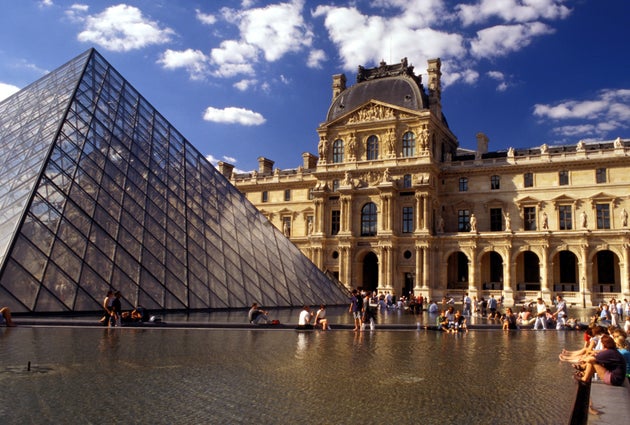 As the end of the annum approaches, it's typical for people to rehash how they've spent the past 365 days, counting the moments sacrificed to streaming videos or the hours enveloped by social media. While Netflix or Facebook data could surely illuminate some instead startling habits, the latter's daughter company, Instagram, has helped HuffPost Arts& Culture to analyse a statistic we're especially interested in: museum attendance.
Specific data on museum attendance, while easy to come by, is often a few years old. According to an Institute of Museums and Library Service survey, American museums record about 850 million visits each year, more than the attendance for all major league sporting events and theme parks blended( which was 483 million in 2011 ). The 2012 Survey of Public Participation in the Arts( SPPA ), undertaken by the NEA, uncovered more exciting news: adults who attended performing arts or visited museums as children were three to four times as likely to see presents or visit museums as adults. Turns out early exposure to the arts is pretty powerful.
However, other museum-related statistics are less rosy. The NEA General Social Survey from 2012 concluded that virtually 60 percent of people with children under age 6 told lack of time was the greatest single hurdle to attending arts and culture events. Research on the actual demographics of patrons in the U.S. shows us that non-Hispanic white Americans are over-represented, while data regarding 2012 tells us that percentages per of Americans visiting art museums and galleries has dropped by 21% since its peak.
At the end of the day, museum's like the Metropolitan Museum of Art can have record contemporary attendance numbers, but that doesn't mean museums and arts educators are reaching new audiences of parents, minorities or even humen.
Thanks to Instagram's own data, we have a listing of the 20 most geotagged museums around the world. These are the institutions 'gram-happy patrons visited most frequently over the past year. From Los Angeles to Amsterdam to St. Petersburg, social media users — whether they are allowed to or not — are sharing their experience viewing art across the globe, and you should too. Here are 20 museums to add to your pail listing 😛 TAGEND