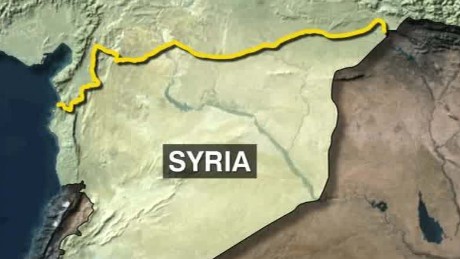 Istanbul( CNN) Tension in the Middle East ratcheted up dangerously Wednesday, a day after Turkey shot down a Russian warplane, with the Turkish President accusing Russia of deceit and Russia announcing it would deploy anti-aircraft rockets to Syria.
Russian Defense Minister Sergey Shoygu said on his ministry's Twitter feed that the country would deploy S-4 00 defense weapon systems to its Hmeymim air base near Latakia, on Syria's Mediterranean coast.
The rockets have a range of 250 kilometers( 155 miles ), according to the missilethreat.com website. The Turkish border is less than 30 miles away.
And Foreign Minister Sergey Lavrov told Russian Tv on Wednesday that Russia has "serious doubts" that Turkey's downing of its warplane Tuesday was "an unpremeditated act."
"It looks very much like a planned provocation, " Lavrov said.
JUST WATCHED
U.S. is 'only realistic leader' in Syria ISIS fight