US president-elect likely to endorse Russias policy of bombing rebels to the negotiating table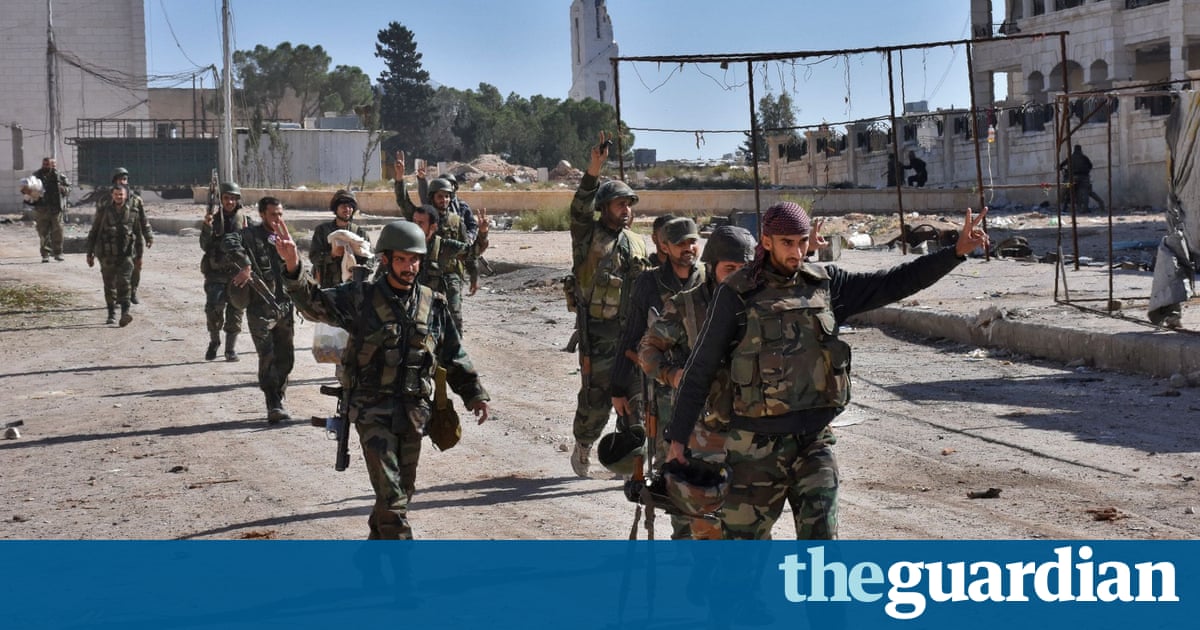 As Donald Trump was claiming victory on Wednesday, Syrian opposition leaders were wrapping up a meeting in Stockholm that was supposed to map a way out of the mire in Aleppo, but instead ended their hopes of winning the five-year civil war.
The group of political leaders and heads of militant groups had expended much hope in Hillary Clinton, who had suggested as secretary of state that robustly supporting the opponent could serve the USs interests.
Trump, on the other hand, had spoken in support of Bashar al-Assad. And, more importantly, he had expressed admiration for Vladimir Putin, the Russian president whose support for the Syrian leader has already tipped the conflict in his favour.
The reaction was simple, said one of the participants at the meeting, talking of Trumps victory speech. One of the leaders shrugged and told we are like cockroaches , nothing fucking killing us, and then they moved on.
Beyond the bravado, there was a clear recognition among those present that Trump would endorse Putins policy of bombing the opposition to the negotiating table, while starving communities that support them into surrender.
Opposition political leaders expect the US president-elect to frame his Syria policy as a fight against Islamic State in its last strongholds in the countrys north-east. The position was not fully dissimilar to that of the outgoing chairperson, Barack Obama, although his government had also spent several years trying to organise a cohesive opponent force providing training and limited weaponry to 70 opponent divisions and consistently demanded that Assad leave and cede power to a transitional government. Trumps own transition squad is reportedly skeptical of investing anything further in the opposition.
One influential Russian foreign affairs analyst, Vladimir Frolov, on Thursday confidently declared that Trump would be unlikely to stand in Putins route, and would in January accepted as a fait accompli whatever Russia presented him with.
Read more: www.theguardian.com