Need to maintain truce in war-torn country reaffirmed in conference call between European leaders as Merkel highlightings Russias continued commitment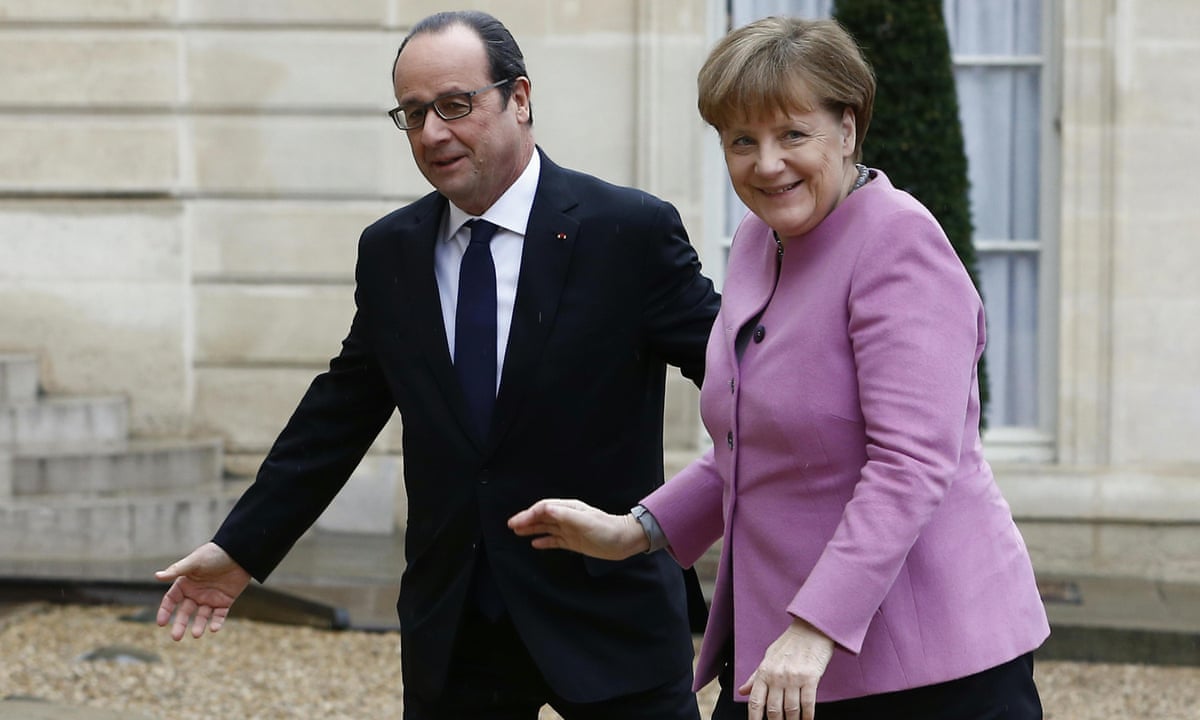 The Syrian ceasefire, and its continued backing from Russia, will help build a momentum behind peace talks in the war-torn country, European leaders have said.
The truce, which is broadly holding, began last weekend. The leaders of Russia, Germany, France, Italy and the UK held a conference call on Friday in which they agreed to use the positive dynamic to restart peace talks, a spokesperson for David Cameron told.
The main point that the European leaders induced on the call to[ Russian chairman Vladimir] Putin was that we welcome the fact that this fragile truce appears to be holding, the spokesman said.
We have got to use this as a positive dynamic now to create some momentum behind the talks … so we can move from a truce into a more lasting, durable peace with a political transition away from Assad.
In the phone conference, Vladimir Putin told the others that Moscow is fully committed to the truce, German chancellor Angela Merkel said during a news conference with French chairman Franois Hollande.
Merkel told: I would like to stress one more time that the commitment to hold the ceasefire was corroborated as a key message by the Russian president.
The five-year Syrian civil war, which began with the aim of deposing chairman Bashar al-Assad, has killed more than 250,000 Syrians and millions more have been forced from their homes, creating a massive refugee crisis for Lebanon, Turkey and the European Union.
While pro-government fighters and opposition forces have agreed to stop fighting, the ceasefire does not include Isis activists or those in favour of Jabhat al-Nusra, a group linked to al-Qaida.
This weeks truce was described as a glimmer of hope by Syrian chairman Assad. However, the lull in its fight has watched widespread protests attended by thousands of people across the country. Demonstrators in parts of Aleppo, Damascus, Daraa and Homs called for the Syrian leader to step down.
The reduction in violence has also made aid deliveries easier in some areas of the country, but Staffan de Mistura, the United Nations Syria envoy, said that the Syrian government should be processing assist faster.
Lorries are waiting for 36 hours, de Mistura told the pan-Arab newspaper Al-Hayat. And medical aid must be allowed.
On Wednesday, the World Health Organisation told Syrian officials had rejected the delivery of medical renders, including trauma and burn kits and antibiotics, in a convoy to the besieged township of Moadamiya two days earlier.
The peace talks, which will be staggered over a few days, will begin next week and will be attended by members of the government, the opposition and civil society. Women will play a crucial role, de Mistura told.
Women are important to us because they have a lot to tell us about the future of Syria. We will meet with them separately, he told.
I assure us beginning on March 10 when we will launching the process, de Mistura told of the peace talks. Some( participants) will arrive on the ninth. Others, because of difficulties with hotel reservations, will arrive on the 11 th. Others will arrive on the 14 th.
The talks will be conducted indirectly , not face to face, he added. We will hold preparatory meetings and then go into detail with each group separately, he said.
De Mistura, who is said to have the toughest job in the world, attempted to convene peace talks in January, but these failed before they had even started in earnest.
Read more: www.theguardian.com