Trumps press secretary said he intends to be honest with the American people as he rehashed false statement on crowd size during first White House briefing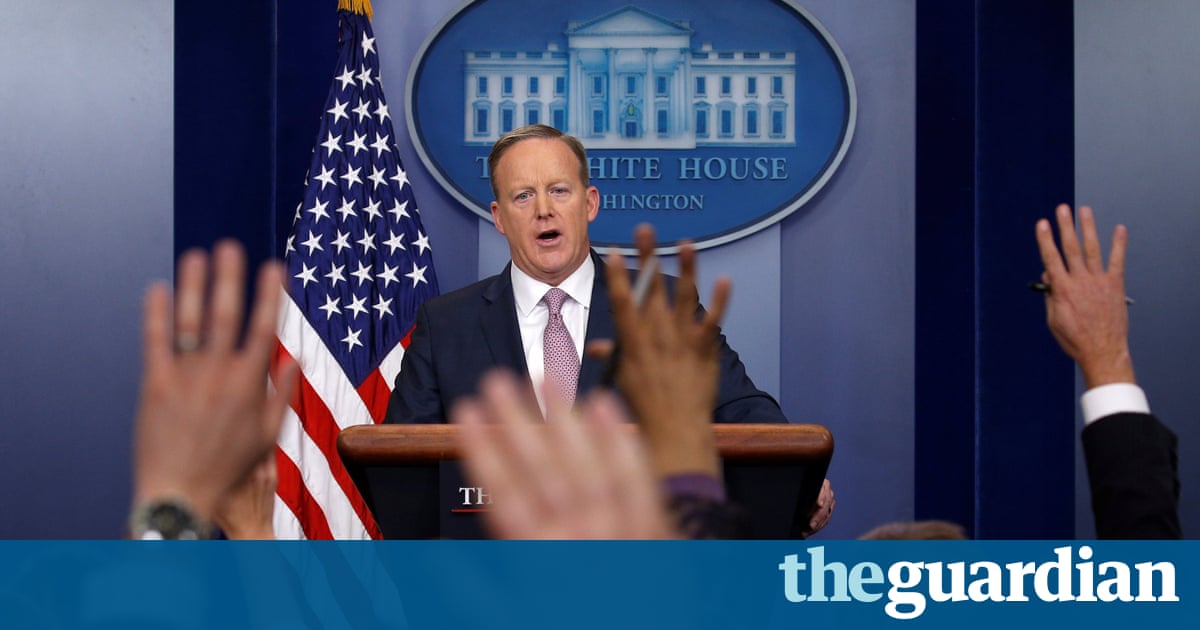 Donald Trumps spokesman, Sean Spicer, was unapologetic on Monday for making false affirmations about the size of the crowd at his inauguration, proclaiming: Sometimes we can disagree with the facts.
Spicer, 45, was catapulted to celebrity on Saturday when he berated the media for the insurance coverage of the ceremony. The press secretary claimed it had the biggest audience in history despite proof from photos, crowd experts, Tv ratings and the Washington Metro network.
#SpicerFacts gags inundated Twitter and were used with relish by public announcers at sports games across the US.
On Monday, in his first Q& A conference at the White House, Spicer struck a softer tone but was far from repentant.
Asked if it was his intention to always tell the truth from the White House podium, the press secretary replied: It is. Its an honor to do this, and yes, I believe that we have to be honest with the American people. I think sometimes we can disagree with the facts. There are certain things that we may not fully understand when we come out, but our intention is never keep lying to you.
Read more: www.theguardian.com