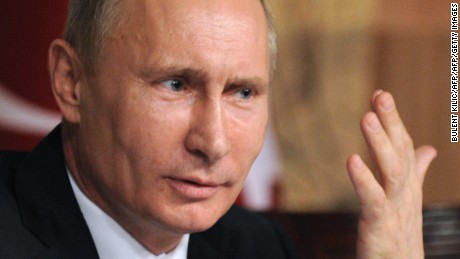 ( CNN) Russia's middle class has had a tough time recently, but they aren't blaming President Vladimir Putin for it.
No more winter charter flights to sunny Turkey; Putin's government banned them after Turkey shot down a Russian warplane in Syria in late November.
No more Turkish fruit, vegetables, or meats either. They're also banned.
And forget about Brie, Camembert and other imported European cheeses. They too vanished from shelves, after the Kremlin banned them in retaliation for European sanctions over Russia's annexation of Crimea.
Then there's the sink Russian currency. The ruble has lost more than half its value since last year.