Copies of manual, with tips-off on civil disobedience, given to schools and libraries after Trump victory threatens Nato alliance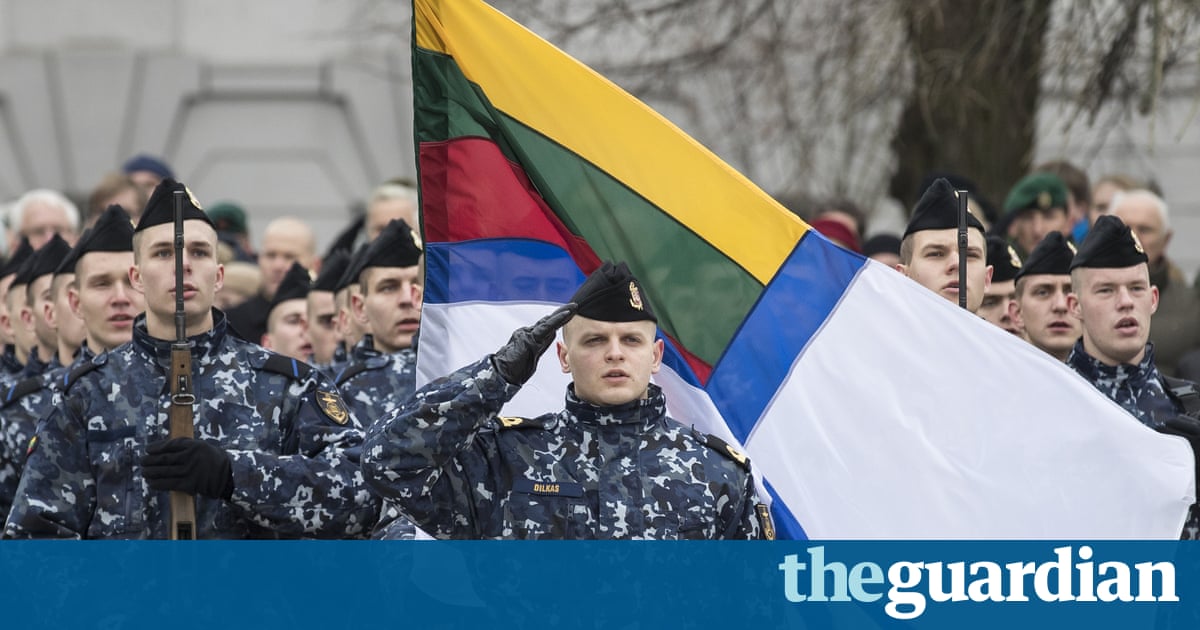 The Lithuanian defence ministry has issued 30,000 copies of an instruction manual advising citizens on what to do in the event of a Russia-led invasion.
The release of the 75 -page paperback, entitled Guide to Active Resistance, arrives amid increased dreads of Russian aggression following the election of Donald Trump, who stated during his campaign that he would review the USs position on defending Nato allies.
Such handbooks have been published three times since 2014, when they were first issued as part of Lithuanias response to the Kremlins annexation of Crimea.
The first edition, How to Act in Extreme Situations or Instances of War, included instructions on forms of civil disobedience in cases where there occupation, describing strikes, blockades, disinformation and the organisation of cyber-attacks against the enemy.
It insured readers that gunshots outside are not the end of the world, and that another method of resistance could be to do ones chore worse than normal.
The second edition, Prepare to Survive Emergencies and War: a Cheerful Take on Serious Recommendations, was reissued and updated at the end of 2015, and featured illustrations of a family cat.
The latest is more clearly pointed at Russia, after a series of military moves in the Baltic region by the Kremlin since Trump, a supporter of President Vladimir Putin, was elected in the US.
The manual outlines how the public can recognise Russian-made firearms, tanks, mines and other military hardware, while advising the general public to snoop and report on the enemy should Lithuania is again fall under Russian occupation.
Read more: www.theguardian.com