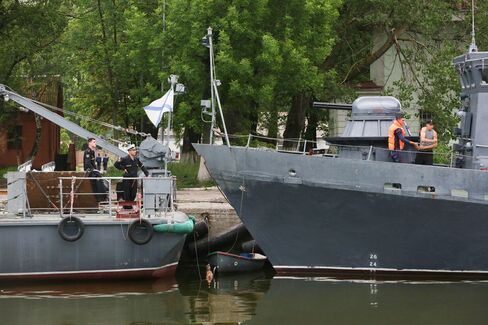 Vadim Kuznetsov says his excursion-boat business along Russias border with Poland has been torpedoed by a new Cold War.
Theyre scared, Kuznetsov said of the Poles, once his main customers, who no longer venture across the border for fishing trips. What have they got to be afraid of? he asked, his idle boat moored at a jetty.
Some of the explain is anchored merely a few hundred meters away at the main base for Russias Baltic Fleet. A minesweeper and a guided-missile cruiser give a hint of the biggest Russian military build-up of the states of the region since Communism collapsed.