Study finds growing resentment toward media around the world has lead to rise in assaults on individuals as well as press freedom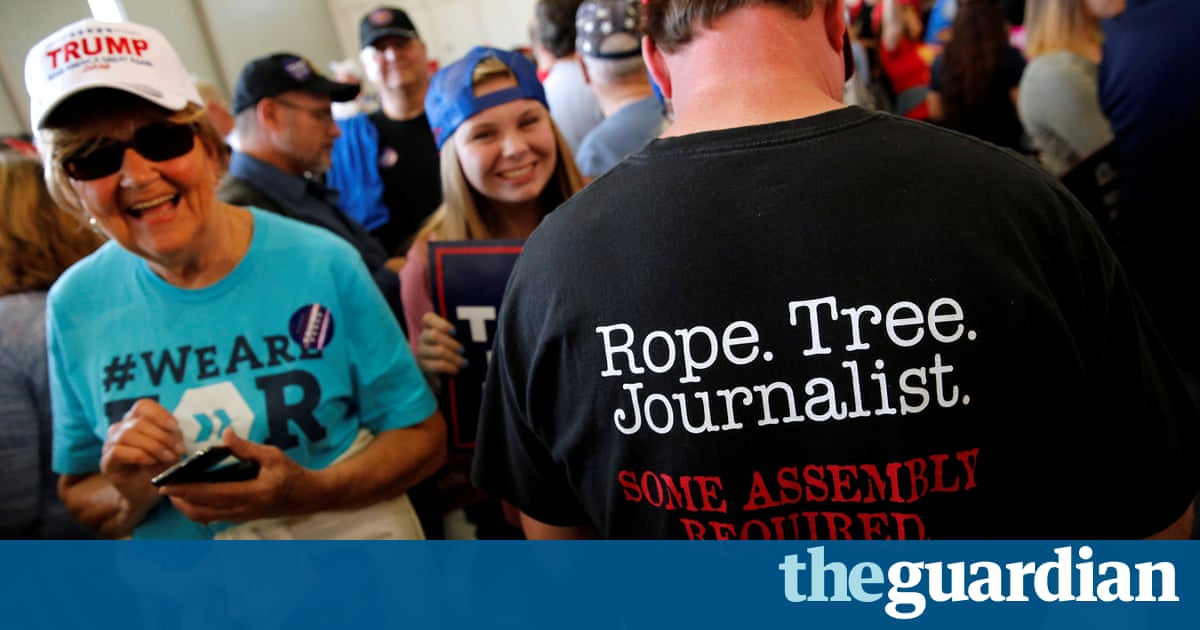 Journalists are facing an unprecedented wave of attacks around the world with increased resentment to the media to move to assaults on individuals as well as press freedom, according to a new report.
A series of crackdowns on media workers and news outlets in Europe as well as elsewhere has confirmed 2016 as one of the most hazardous periods to be a journalist, according to the latest figures compiled by Index on Censorship.
The study found 406 verified reports of violence, threats or violations throughout European Union member states and neighbouring countries including Russia, Turkey and Ukraine in the three months to the end of September.
Melody Patry, senior advocacy officer at Index, said the year so far had been striking for the increase in reports as well as range of attacks, from threats to media freedom to attacks to move to death. The attacks are unprecedented in both scope and scale.
With a marked increase in attacks in Europe, long considered a bastion of press freedom, the latest research does not reflect increased violence in Asia or the US, which has find an increase in assaults and abuse during a highly charged US election during which reporters were put in pens by President-elect Donald Trump.
Hostility to the media is increasing globally, said Patry. When the credibility and legitimacy of media outlets starts to be questioned it can easily spread and the sentiment easily becomes one of distrust.
As well as four murders, the Index report verified 54 incidents of physical assault, 107 arrests, 150 detentions and 112 reports of intimidation, which includes psychological abuse, sexual harassment, trolling or cyberbullying and libel. The run of journalists was censored or altered 29 periods and media professionals were blocked from encompassing a narrative in 89 cases.
Read more: www.theguardian.com