In the idealistic 1960 s, Cubas late leader seemed to offer a genuine alternative to oppressive regimes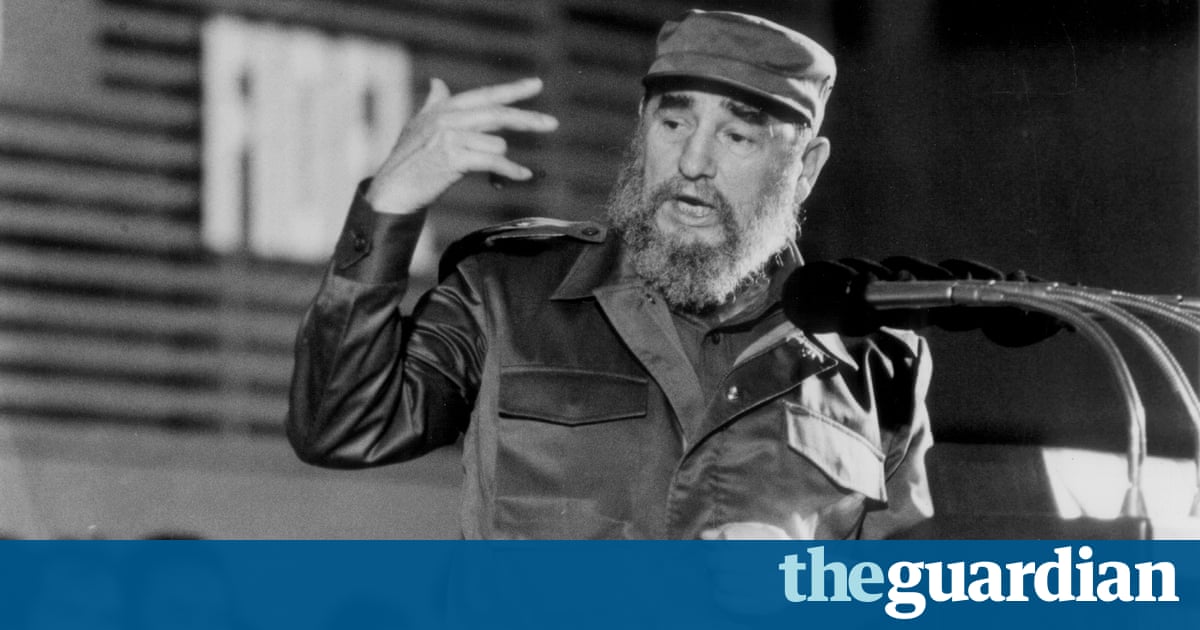 Growing up in the 1950 s and 60 s, Fidel Castro tends to feature in the most vivid part of the eras backdrop. He was emblematic of the international rise of communism: he was as vigorous and charismatic as a revolutionary leader should be and seemed intent on creating a new society on the basis of the principle of from each according to his ability, to each according to his need. China and the Soviet Union were communist, as was eastern Europe, and the credo was on the marching in Asia and Latin America led by Castro.
I remember, as a schoolboy, listening intently to the radio. Was President Kennedy going to unleash a nuclear war in response to the Soviet Union shipping nuclear warheads to Cuba? Castro had led a revolution and established the Caribbeans merely communist country and now he was colluding with the Russians in creating the capacity in the USs backyard to attack them with Soviet nuclear missiles, or create a system of better self-defence, depending on which side you were on. We had to be on Americas, but for a day or two we feared a nuclear holocaust unless Khrushchev backed off. I was frightened I would not make it to adulthood.
Not only were these enemies states that could trigger the end of humanity in a nuclear war, China and the Soviet Union were both tyrannous totalitarianisms that denied fundamental freedoms and human rights. We had to stimulate common cause with the US to deter them militarily and ideologically, and alongside that weed out communist elements in British society, whether turncoat snoops or trade unionists. They were deluded quislings bent on undermining Britain from within to create a British communist dictatorship.
But Castro, and perhaps more importantly, his right-hand human, Che Guevara , were ambassadors for what seemed a different kind of communism. They planted doubts in our young intellects. While Russian tanks crushed the Hungarians and, subsequently, Dubeks Prague Spring and Maos Red Guards committed countless inhumanities, Cuba seemed to represent something different. Maybe communism did not have to breakdown into gulags, prison camp, thought control and atrocity after inhumanity. Maybe there was a different vision of society than exploitative capitalism or tyrannous communism. Israels kibbutzs, representing a new kind of communal shared living, and Cubas new socialist order might just might represent a future in which the idealistic could believe.
Read more: www.theguardian.com