Supporters should show consideration and let French police concentrate on terror menace, says Martin Glenn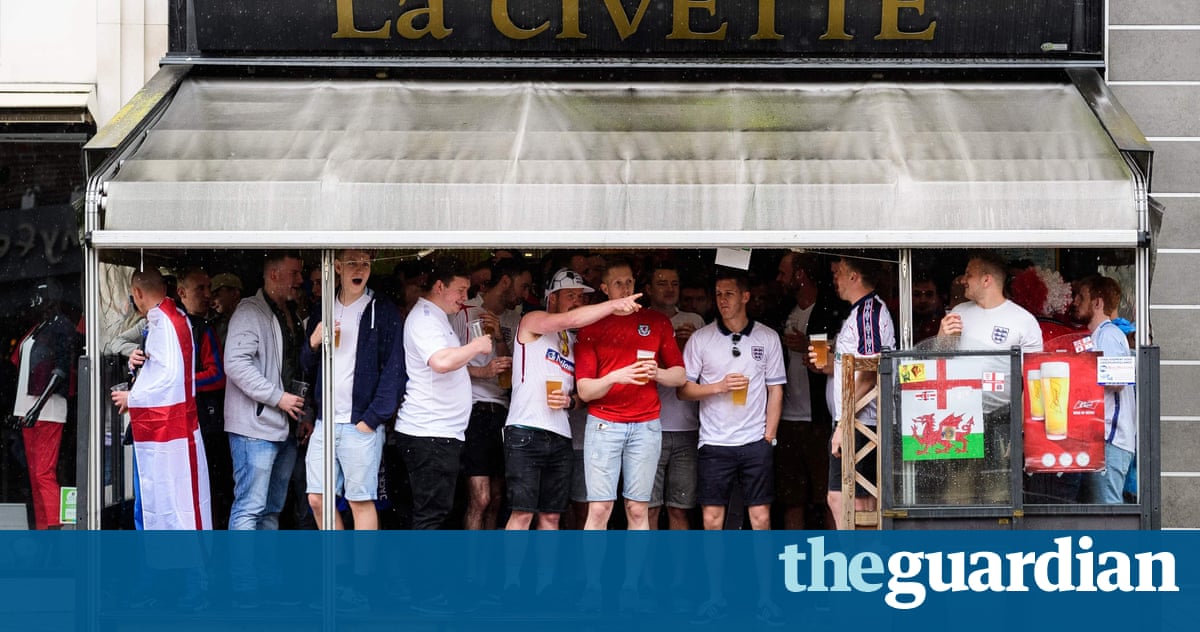 English football authorities have renewed their appeals for fans to behave responsibly after Thursdays Euro 2016 match against Wales, in the wake of chaotic scenes in Lille during which dozens of people were arrested and 16 were taken to hospital.
Police said they had arrested 37 people on Wednesday around the northern French city, where thousands of England and Wales supporters are based before the game in the smaller city of Lens, about 25 miles away. The apprehends followed occasional skirmishes involving a small number of fans and some police, during which policemen employed teargas to scatter the crowds.
The centre of Lille was again blanketed with CRS riot squads on Thursday morning, as large numbers of fans attained their route to the train station to head to Lens or drink in bars before watching the game, which kicks off at 3pm local time( 2pm BST ), on television.
Martin Glenn, the chief executive of the Football Association, said he was awaiting a report into the disturbances, but said it is a fact that the ambiance seemed to change overnight in Lille.
Read more: www.theguardian.com