Civilian evacuations ramped up after four days when it looked like bargain between Assad forces-out and rebels might unravel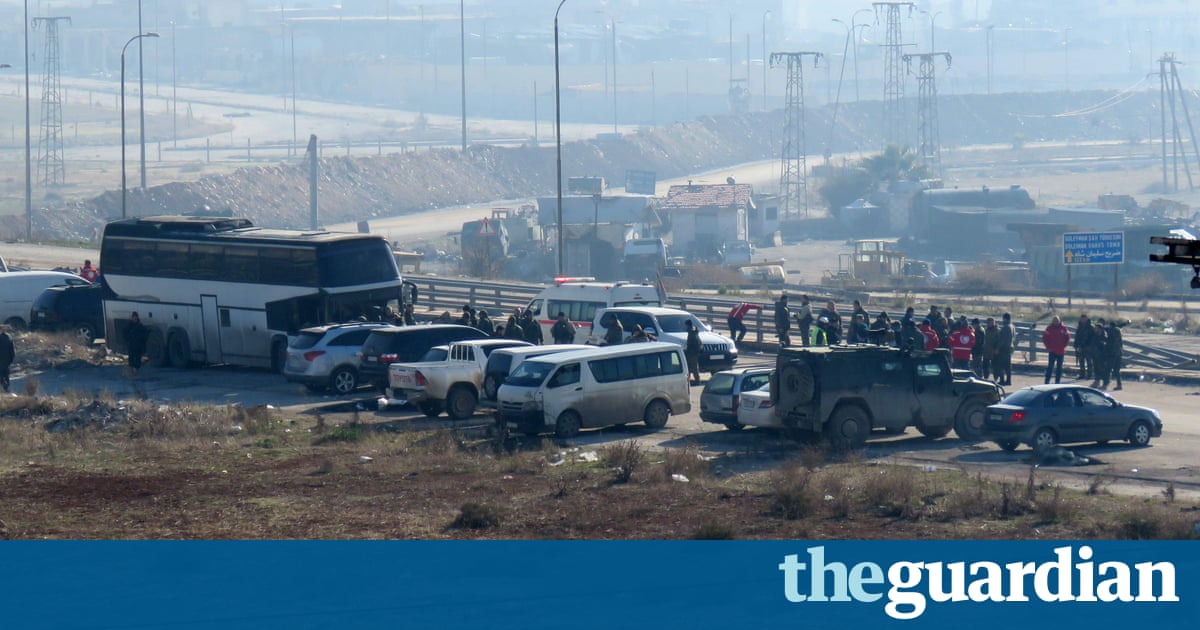 Thousands of civilians have been evacuated from besieged east Aleppo and thousands of others are preparing to leave under a truce deal.
According to the International Committee of the Red Cross, 5,000 civilians left the besieged districts in 75 buses on Monday.
Another 25 buses were ready to take more people to the rebel-held town of Rashideen in countryside to the west of the city.
These were the worst days we suffered, said Abu Jaafar, a doctor who left the city and arrived in Rashideen on Monday. This week was terrible, people were in the streets, and most of the houses they lived in had been destroyed.
When people were ready to be evacuated they stood in their tens of thousands in a square in the harsh cold, many of them children and women. There was nothing of the basics of life little food, warmth and no shelter. All you heard was the shrieks and tears of children.
The evacuations resumed on Monday after four days of limbo, when it looked like the truce might unravel over the intransigence of Iran and its proxy militias on the governmental forces side and al-Qaida-linked militants on the rebel side.
The deal, brokered after intense shuttle diplomacy and pressure from Turkey and Russia, initially broke down over Iranian demands for a simultaneous evacuation of Fua and Kefraya, two Shia pro-government villages that have been besieged by rebels for years.
After rebels acceded to the demands, the latter are stymied by Jabhat Fateh al-Sham, the powerful al-Qaida-linked group, which initially refused to accept the bargain. Fighters linked to the group torched buses that were meant to transport people from Fua and Kefraya on Sunday, once again putting the bargain at risk.
Read more: www.theguardian.com