Relatives, including six-week-old newborn, among at least 13 killed in reported bombing of Marjeh area by Russian jets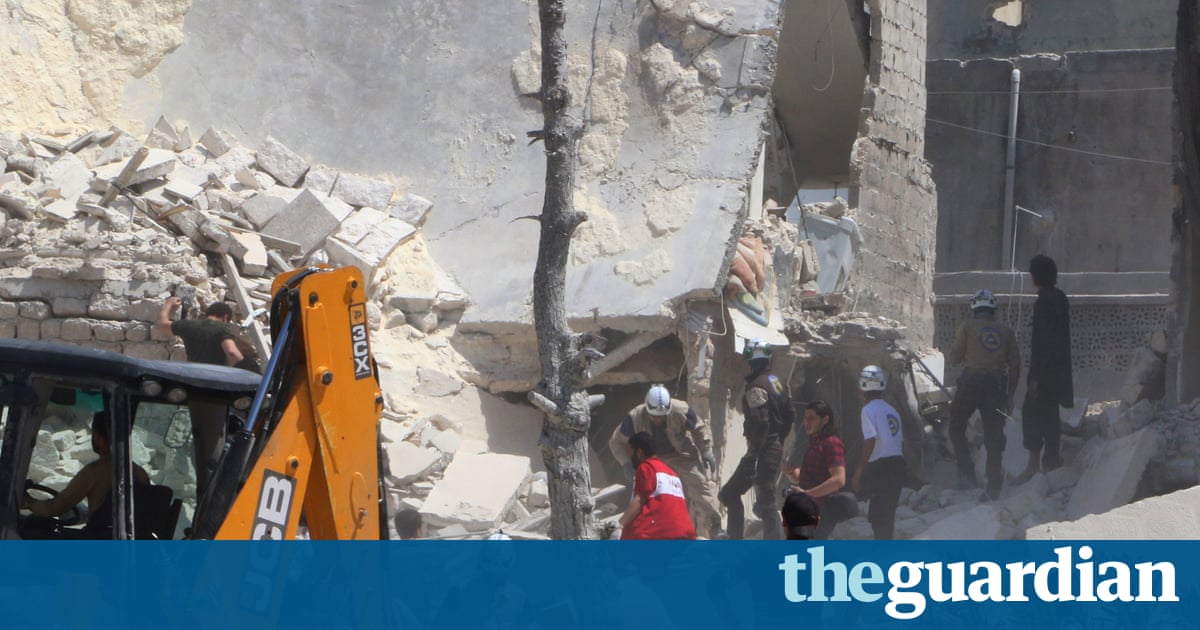 Airstrikes on a rebel-held neighborhood in the divided Syrian city of Aleppo have killed at least 13 people, including at least 11 people ostensibly from the same family, opposition activists have said.
The Aleppo Media Centre, an activist collective, told 11 victims including a month-and-a-half-old newborn girl and a 25 -year-old man shared the family name of Qabs. A list of the dead published by emergency rescue workers at the Syrian Civil Defence indicated that 14 members of the family had been killed, including several newborns, among them two six-week-old newborns and six other children aged eight or below. It was not immediately possible to substantiate the accounts.
The SCD told Mondays airstrikes had been carried out by Russian jets and had hit the Marjeh neighbourhood.
The eastern parts of Aleppo, which remain in rebel hands, have been subjected in recent weeks to the worst aerial attacks in years. The airstrikes by Russian and Syrian government warplanes have claimed hundreds of lives, wounded many others and demolished entire builds in the city, Syrias largest. Syrias state media claimed on Monday that dozens of rebels had been killed and wounded in fighting on Aleppos southern edges.
The airstrikes coincided with the launch in neighbouring Iraq of a major operation by Iraqi and Kurdish forces-out, backed by the US-led coalition, to retake the towns of Mosul from the Islamic State group.
There have been fears that the government in Damascus could use the timing of the Mosul offensive to press its onslaught in Aleppo while world attention is diverted to the events next door.
Associated Press and Reuters contributed to this report.
Read more: www.theguardian.com